Thanks to Kelly Fair of Lectrosonics, presenter at our February meeting. Photos of the event and a link to the Lectrosonic webpage are at the end of this Newsletter. We will have another hosted lunch presentation this month, courtesy of Jampro Antennas.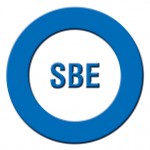 I hope you'll be able to come out the the Mitsui Buffet in Clovis and meet our presenter Mark Fehlig, as he discussed the DTV repack. See the details in this Newsletter or click HERE.
Current SBE membership renewals are due April 1st. Current members should have received membership renewal notices and friendly email reminders by now. The cost is $82.00. If you would like to renew online go, HERE. Be sure to have your member ID and login password handy.
For those of you planning to attend the NAB2017 in Las Vegas, The Society of Broadcast Engineers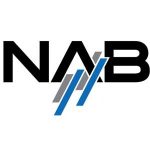 will have their booth at the event. As always, they will be hosting some interesting and informative workshops and conferences. SBE will have some prize drawings as well so don't miss out. The 2017NAB SBE schedule of events are included in this Newsletter. SBE will be recognizing the local Certification Chairs who devote volunteer time to the Program of Certification at their NAB annual membership meeting on Tuesday April 25th. SBE Chapter 66 Certification Chairman Michael Feist will be receiving an award for 30 years of service. That's a long time to hang around without getting paid. Thanks Mike, we at SBE66 appreciate it—congratulations.
And to remind us all that we are not alone in our head-banging quests to complete those seemingly incompletable tasks, or to have faith that those deadline defying projects will indeed meet one of the deadlines we've set, here is a link to a recently completed renovation project at  KQED-FM.  We've all been there at least once. I think I can. . .I think I can. . .I think I can. . .
See you at the meeting.