DTV Repack – How Smooth Will Your Transition Be?
Presentation and Hosted Lunch
Antenna replacement? How to prepare for a smooth and affordable transition. Plus, information on FM and DTV antenna systems.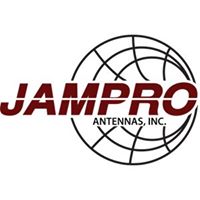 Mark Felig, Senior Systems Engineer for Jampro Antennas visits SBE66 for this presentation to take the 'pack' out of the DTV Repack. Information on FM & DTV antenna systems and installations available.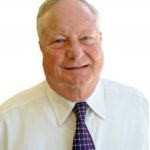 Mark Fehlig, P.E., CPBE
                                                 Senior Systems Engineer Digital Television Jampro Antennas, Inc.
Jampro Antennas Inc., is a leading supplier of antennas, combiners & filters and RF components for every application in the broadcast industry. From the first system delivered in 1954 to those installed today, Jampro builds each system to the specifications of the individual broadcaster. Today, over 25,000 broadcasters worldwide benefit from the quality and performance provided by Jampro systems. 
Mark Fehlig is a veteran communications engineer who has decades of experience at national and global brands such as Scientific Atlanta, Harris Corporation, Wavestream, Osborn Engineering and Georgia Public Broadcasting. He was involved in the early years of developing satellite uplink and video compression technologies at Scientific Atlanta and Harris Corporation where he also contributed to sales, marketing and engineering as a TV District Manager. He led the transition from analog to digital for both DTV and IBOC FM radio as Director of Engineering for Georgia Public Broadcasting.
Mark Fehlig holds numerous professional memberships and certifications. They include the SBE's CPBE as well as national board member for SBE, a Life Senior IEEE BTS member, AFCCE Full Board Member, ARRL-VEC and a Registered Professional Engineer with NCEES Council Record. An FCC licensed Lifetime General Radio Telephone and Amateur Extra (WA6NCG), Mark earned his BSEE from The Missouri University of Science and Technology (UMR) and an MBA from Quincy University (IL).
Meet Mark Fehlig at the upcoming SBE 66 meeting Thursday, March 30th at 12:00 PM at the Mitsui Buffet in Clovis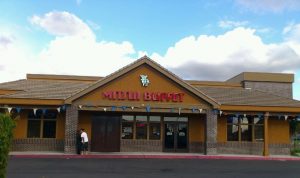 MITSUI BUFFET
12:00 Noon HOSTED LUNCH PRESENTATION
                117 West Shaw Clovis 
(Wild West Village Shopping Center between Villa and Minnewawa on Shaw-North Side)  Mention you're with the SBE group when you enter for seating