Central Valley
FCC Applications and Actions
July 2022
KAIL TV 7 Fresno Meadow Lakes Transmitter Building
 –After The Fire —
Come to the Thursday Night SBE Meeting for Details.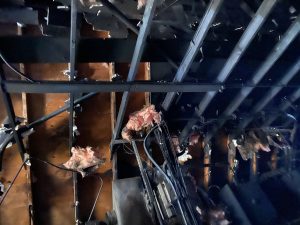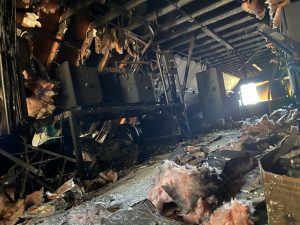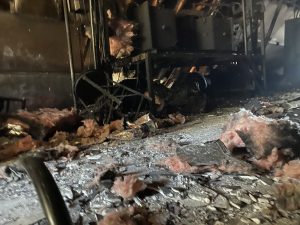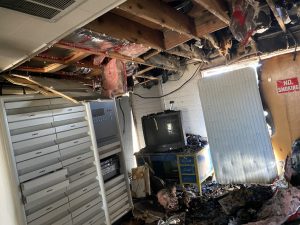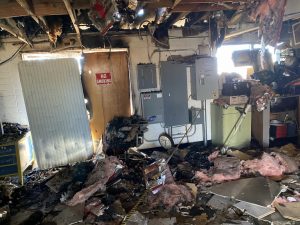 Application For Minor Modification Granted: 7-11-2022
KMPH TV 26 (Ch. 28) 554-560 MHz Visalia  KMPH Licensee, LLC
Next Gen 3.0 antenna application for Baldy Ridge transmitter site
Assignment Of Authorization Application Accepted For Filing: 7-8-2022
KRDA 92.1 B Clovis, CA
KLLE 107.8 B1 North Fork
KOND 107.5 B Hanford
FROM: Univision Radio Stations Group –TO- Latino Media Network, LLC
Construction Permits Cancelled: 7-15-2022
DK03IR-D  TV 03  60-66 MHz  Bakersfield
DK05MY-D TV 05 76-82 MHz  Bakersfield
DK17LX-D TV 17 488-494 MHz  Bakersfield
Hispanic Family Christian Network, Inc.
Renewal Of License Accepted For Filing: 7-13-2022
KNXT-LD TV 6 82.88 MHz  Bakersfield, CA
My Central Valley, LLC
K13ZL-D  TV 15 476-482 MHz Fresno, CA 7-18-2022
Family Stations, Inc.
Application For License To Cover Granted: 7-11-2022
K04SF-D TV 4 66-72 MHz  Gustine
K27PE-D TV 27 548-554 MHz Gustine
K19NB-D TV 19 500-506 MHz Gustine
Lowcountry Media, LLC
License To Cover Granted: 6-30-2022
K02QP-D TV 2 54-60 MHz Chowchilla
One Ministries, Inc.
Application For Renewal Of License Accepted for Filing: 7-13-2022
KIFR TV 49 Ch. 22 518-524 MHz Visalia
VITA Broadcasting