Hello Radio, and TV, and all the ships at sea.
As we are approaching the halfway point of 2021 I hope everyone is surviving the up and downs of the industry. You know, the ups: Time to head to the hill for some transmitter work and generator refueling. The downs: time to crawl into the racks to find replace/check/add that cable(s).
June is busting out all over, hailed the Rodgers and Hammerstein song. Soon the masking requirements for California will end and perhaps we will bust out of our Zoom gatherings to a suitable watering hole for the monthly SBE meetings. The NAB2021 will be busting out in Las Vegas in October (9-13) and has now opened registration for the long awaited busting out. Check out NAB2021 H E R E.
The FCC is busting out a rate increase (approximately 8%) in the annual station fees charged to broadcasters. See chart below: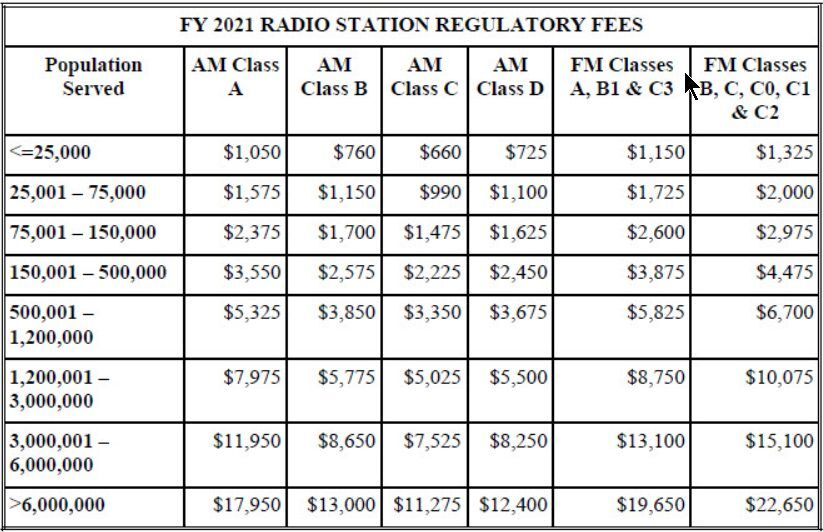 And the EAS NPT is still scheduled for August 11 2021 to make sure that things aren't busted. Unless something big busts before then. If so, look for a rescheduling.
Drones are busting out all over, too. Check out the SBE's upcoming Webinar (July 29) on how to use drone technology to keep your antenna/tower system from getting busted.
Finally, SBE Secretary-Treasurer Steve Dresser, who has never been busted in his life, so I'm told, has the latest scuttlebutt on the Central Valley FCC happenings right here in this Newsletter. Remember that our Newsletter advertisers that support SBE66 are always available with their services, so please check them out. Their expertise just might keep something in your facility from getting. . . uhh, busted.