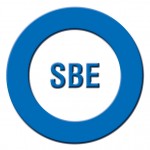 MPEG Transport Standard is the topic of Module 4, SBE ATSC 3.0 Webinar Series.  Dr. Young Lim of Samsung and Dr. Kyungmo Park of SK Telecom, will present this LIVE webinar at 2 p.m. EST, Wednesday, Jan. 30.
After successful development and deployment of media delivery standards such as MPEG-2 Transport Streams and ISO Base Media File Format, MPEG has developed new standards for IP-based services, namely MPEG Media Transport (MMT) and Dynamic Adaptive Streaming over HTTP (DASH). MMT has been developed for the industries enjoying the benefits of MPEG-2 TS but considering migration to IP-based delivery.Japanese Super Hi-Vision was the first broadcasting service adopting MMT and then ATSC 3.0 also adopted it. In this webinar, important features of MMT utilizing benefits of IP, while preserving useful features of MPEG-2 TS and how they have been harmonized with ATSC 3.0 standards, will be presented.  Click Here for More Information.
The cost is $59 for SBE traditional members and $89 for non-members. Registration is FREE for SBE MemberPlus members.