The SBE RF Safety webinar will be presented live on Thursday, May 12 from 1 – 4:30 p.m. ET by RF safety expert Richard Strickland of RF Safety Solutions. The course provides an overview of RF radiation issues and practices for broadcasters. Course content is updated regularly.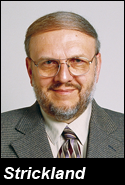 The SBE RF Safety Course is designed for chief and assistant chief engineers, transmitter site engineers, ENG and SNG maintenance personnel and management that need to have an understanding of RF safety issues and regulations. A certificate of completion is available to participants who complete the webinar, providing evidence of RF safety awareness training.
Completion of this webinar from Webinars by SBE qualifies for one credit, identified under Category I of the Recertification Schedule for SBE Certifications. Fee for SBE Members is $95. Fee for non-members is $150. Register online at the SBE website. Direct questions to Kristin Owens via email or at 317-846-9000.