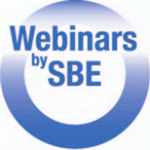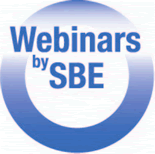 Fluker will Provide Transmitter Maintenance Checklist
Steve Fluker, CBT, Senior Engineer at WFTV/WRDQ-TV/Cox Media in Orlando, FL will lead a SBE webinar on "Transmitter Maintenance Checklist," Thursday, June 18 at 2 pm ET. The one hour program covers the regular tasks that should be performed at a tower site. While maintenance of the transmitter itself is important, keeping accurate and up-to-date logs and records is paramount to maintaining the entire site. Each site visit should include several regular checks. Some items are checked on each visit, some are checked monthly or quarterly and some are seasonal. This webinar will provide a thorough overview for engineers who are newer to broadcast engineering and a good review for more seasoned engineers.
Registration fee for the webinar is $49 for SBE members. The fee for non-members is $80. Register online or call the SBE national office at 317-846-9000. Completion of this webinar qualifies for one credit, identified under Category I of the Recertification Schedule for SBE Certifications. More information about the webinar is available at the SBE website.
Fluker has 35 years of experience as a broadcast professional and manager in both radio and TV. He has written papers and given presentations for the SBE, NAB, AES, European HD Radio Alliance as well as other local and national conferences.