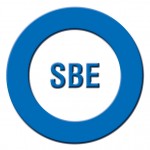 When the SBE Certification Program was established in 1975, the intent of the SBE Board of Directors was the continued technical development of broadcast engineers.
The individual growth of certified broadcast engineers and growth of the professional status of the entire industry is one of our major goals.  It is not our desire to accomplish this solely through a testing program, but rather through the active participation of each of you in activities that increase your knowledge and value to our profession and to yourself.
Whether you have received a re-certification notice recently or your certification is due to expire in a few years, here are some tips for re-certification.
If you hold a CBNT, broadcast engineer, senior engineer or professional engineer certification you will have the option to re-certify by Professional Credits.  This means that you have shown that you have continued to progress your knowledge of the broadcast engineering profession through different avenues.
For instance, if you answer "YES" to any of the options below, you have earned credits towards your re-certification.
During the five years of your current certification have you worked in the broadcasting field, been a member of the SBE, attended local chapter meetings, NAB, Ennes Workshops, factory or in-station schools?  Have you participated in the SBE RF Safety or SBE University courses or perhaps the free Webinar mentioned in the block below?  Have you earned Continuing Education Units or presented a paper or talk on a broadcast engineering subject?  Have participated as an elected officer or committee member in SBE or another technical society?
The above options are only a handful of what the Certification Committee has laid out in the re-certification by professional credits process.
There are many ways that you can keep track of your progress during the five years of your certification.  There are two options available to you on the SBE website.