SENNHEISER
DIGITAL 9000 Wireless Microphone System
–Hosted Lunch– Presentation by Brian Walker

With the new Digital 9000 system, Sennheiser provides the answer for the most demanding applications, such as multichannel broadcast and theater production in high RF environments. In these situations, the engineer carries the responsibility of  making the event happen every day with flawless precision – mistakes and drop-outs are unacceptable… and there's no second chance when you go live.  Now – after more than a decade of research and development – Digital 9000 presents the world-class digital solution that professionals can only expect from Sennheiser. Digital 9000 offers uncompressed digital audio transmission, free from termodulation, with stunning purity of sound and dynamics far ahead of analog wireless transmission.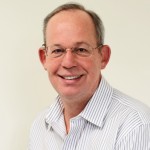 Brian Walker is a Market Development Manager for Sennheiser Electronic Corporation.  As a Market Development Manager, Walker provides support to customers on the full range of Sennheiser, Neumann and K-Array products ranging from microphones, headphones, speakers and wireless mic systems.
Born and raised in Southern Oregon, Walker got a late start in Broadcasting at the
age of 14, spent 8 years on-air in radio and 16 years as an engineer for AM, FM and TV stations.  He is a member of SBE Chapter 124.  Walker lives with his wife and son near Portland, Oregon.
         SBE66 July Meeting
August 1, 2013  12:00PM Lunch
CLOVIS  HomeTown Buffet   Shaw & Peach
Hosted by Sennheiser      Meet in Banquet room