Innovative Video Networking – Disaster Protection/Recovery
Hosted Lunch Presentation – HomeTown Buffet  -CLOVIS-
12:00PM- 1:30PM
ImmediaTV technology "converts" video between compressed and uncompressed formats, as well as handling the various video transport options.
ImmediaTV Solutions:
—H.264 Encoders
—Take in uncompressed (baseband) analog or digital video —Compress to high-quality H.264 audio and video —Traditional outputs: ASI, IP/UDP, IP/RTP —Internet-aware outputs: HTTP, HLS
—Multi-Standard Transcoders
—Format conversion between MPEG-2 and H.264 —Multi-resolution/bit rate synchronized outputs for Internet streaming
—ASI <-> IP Gateways
—Interface between legacy ASI systems and IP networks
         Presenters:  
Bill Slattery, CTO / Co Founder, ImmediaTV Corporation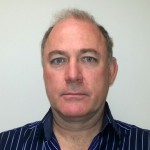 Bill is a technologist and serial entrepreneur with over twenty years experience building successful products and companies serving the digital broadcast industry. He is co-founder of ImmediaTV Corporation a leading Silicon Valley based provider of digital video compression and networking solutions. 
Prior to founding ImmediaTV, Bill co-founded SkyStream Networks a leading provider of IPTV and data broadcasting products. In his tenure there he led multiple successful product development and technology initiatives. SkyStream was acquired by Tandberg Television in 2006. Earlier Bill founded and managed a prolific local design services firm specializing in turnkey product development and delivered numerous products for video broadcasting, computer imaging, networking, and point-of-sales markets.
 Bill has been granted several US patents for inventions in areas ranging from computer architecture, imaging systems, and MPEG transmission equipment. He holds a Bachelor of Science degree in Electrical Engineering / Computer Engineering from the University of California at Davis.
Aditya Srinivasan, President, Tamscin Corp

Aditya has degrees in EE and CS, and worked in India at Xerox (Manufacturing) and IBM (Hardware Procurement). He moved to the California Bay Area in 1999 with Sage – an LCD Monitor Scalar company. His path to Sales involved a transition from Engineering to Tech Support, and several Video Processing companies – Genesis, Indigo Semi, Oplus, Nuelight, Rebaca. 
Endurance running, writing fiction and connecting with people are his passions.
As President of Tamscin Corp, Aditya brings experience, commitment, skill and relationships in the field of advanced Video Processing – bridging people and technologies, to build great products.  Tamscin represents ImmediaTV.